I don't do Holiday Cards. But I do care about my friends and family. So, this is my way of sharing the year that was.
2009 was a challenging year to say the least. It started with the realization that I was unable to continue with my real estate business and my IT business had been mismanaged into a state of being a non-profit! So, I had to make a big decision. We toyed with the idea of actually moving to the Philippines. But instead decided to try to rebuild Progressive Office.
I studied Internet Marketing and website design and I guess I reinvented my skills. You are looking at the fruits of my labor and now business is doing fine.
On the personal side, we had our daughter, Daniella. At this moment Harvey is 2.5 and Daniella is just 7 months old. They are both very healthy and happy. I started my family late but I have no regrets. Maricor and the kids make my life complete.
We still live in the city off of U Street and love it. 8 years ago it seemed a little crazy to move here but now I can't think of a better place to be.  Our cat, Meat, is fine but he failed at the job of getting rid of the mice in our garage. Meat is nice but fairly useless. I'm not playing as much golf this past year but my game is still pretty good. Goodbye Indian Spring, hello Langston (if you don't know Langston Golf, it's the scruffy little course over by RFK).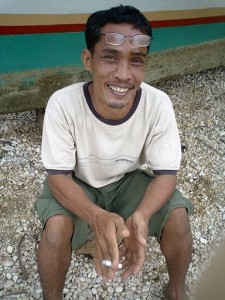 This year also saw the passing of my father-in-law, Alberto Cariego. He was a good man and hard-working. We are all in the Philippines right now because of his recent battle with cancer and passing. He will be missed. Papa lived a simple life and was very dedicated to his family. He left behind 7 daughters, 4 sons and 10 grandchildren. He was a carpenter. We were separated by many miles and language but we were connected by family and our common adoration for my wife, his daughter.
So, that was the year. It was filled with family, friends and fun and I am glad to have been able to share it with all of you. Let's all make 2010 even better.