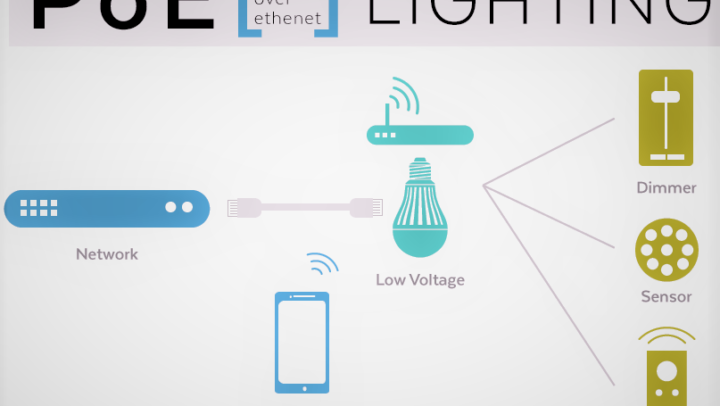 As discussed in Part 1, 2018 is turning into a year with several exciting emerging data cabling trends. Part 2 will discuss Low Voltage Lighting Over POE and Passive Optical Networks. Before starting your company's data cabling project, consult with an expert and experienced team to get the best results.
3) Low Voltage Lighting Over POE
Certain to be used increasingly in the future, low voltage lighting powered by POE (Power Over Ethernet) networks will provide several benefits. Efficient, low voltage lights need less electricity, saving on utility bills and lessening environmental impact.