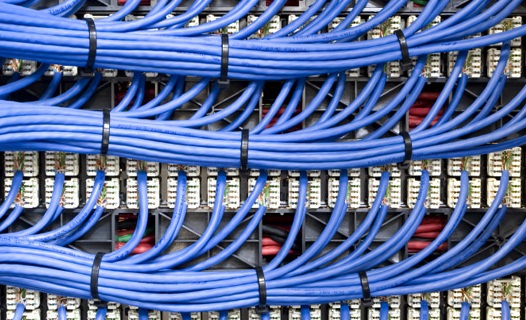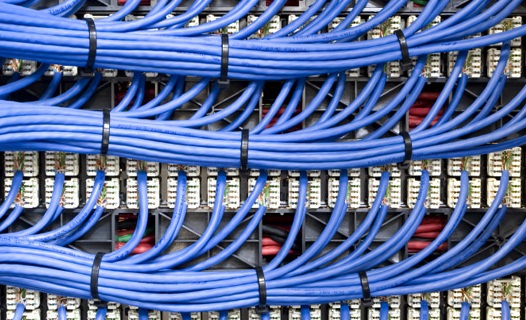 Most companies depend on cabling for data and electricity, but its management is often overlooked. However, safety, functionality and organization are important, no matter what type of business you have. The following will discuss how your company can benefit from proper cable management.
Safety
Management is responsible for ensuring that their facilities are up to code and their company areas are safe for customers and employees. Companies should deploy cable floor cord covers to prevent liability issues and to protect cables from crushing foot traffic.
Reduce Maintenance Time
Staff can reduce cabling maintenance time by being able to quickly and easily differentiate types of wiring. Otherwise precious time and labor costs are wasted in untangling and sorting through strands of cables. Best structured cabling practices call for properly classifying and labeling cables while consulting with professionals regarding proper implementation.
Conserve Resources
Proper cable management will give your workplace a tidier and organized appearance. A benefit from this practice is maximizing the service lives and performance of the cables of your network. If cables are piled up on the floor or left hanging behind racks, they are more vulnerable to being damaged. The introduction of an efficient and market-proven cable management system will allow you to conserve financial resources and delay the replacement of network cables by extending their lifespan.
Clean Work Environment
One aspect of proper cable management that is rarely discussed is the need to clean cables regularly. A clean work environment will not only be healthier and safer for employees, it will give your company an image of professionalism. Consult with an experienced cabling expert regarding highly-rated products in the market that will help to efficiently organize cables in your workplace so they can be easily cleaned.
Progressive Office Cabling
Founded in 1986, Progressive Office's success has been a direct result of years of commitment to seeking solutions on behalf of our clients in the Washington, D.C. and New York City areas. Efficiently working together, Progressive teams get cabling installed and operating as fast as possible while minimizing disruption and downtime. Call our toll free number (800) 614-4560 today.