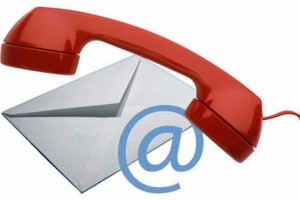 The old method of sending and receiving fax messages is fast becoming a thing of the past. The dedicated fax has been replaced by the new system which is called email to fax. This is an environmental-friendly and less expensive option of sending fax documents. It also takes less time compared to the usual method of faxing. Using fax to email gives you equivalent features that you get from a standard fax machine. This includes a valid local or toll-free fax number which performs precisely like a fax connected to a normal landline.
You can look for fax to email plans that will fit into your budget. Choose the one that is appropriate for your business or home requirements. At the same time, find out the benefits that this modern fax system provides to would-be users.


Mobility is one advantage. Users can send and receive fax messages from anyplace and anytime as long as you have web access. It is even possible to make transmittals from smart phones and tablets.


This is an economical method since you do not have to buy supplies such as toner and  paper. There is no need to spend for hardware, cables and regular maintenance. In fact, all you need is the computer and an Internet connection.


You can send the message anytime with email to fax since the email is never busy unlike telephone lines. At the same time, you can print what is necessary so there is no paper waste. Save all the digital transmissions in your computer hard disk or email archives.


It is important to compare plans before you deciding on which package to get. Ask for a proposal and quotations so you can balance cost, installation fees, available numbers, mailbox storage, and promotional offers. Check some references. Know what other people have to say about the provider of fax to email services. And make a point to read customer reviews, forums and testimonials published on the web.
The email to fax provider has the capacity to secure information being sent through this system with protected data facilities. This is an essential factor in sending faxes from fax machine to email, email to fax machine, email to another email, or email to Internet interface. These data units utilize servers that feature advanced security technology. You can encode fax transmissions with Security Socket Layer or SSL encryption. It is also secured by the security set of rules of the email service company. All security measures are automated so that there is no human intervention to endanger the privacy and security of documents. Happy faxing!