How Does Structured Cabling Work?
Cabling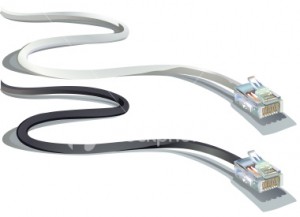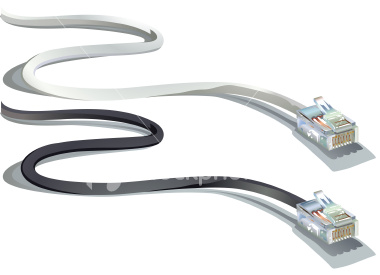 is an essential component in your network. It also has a long life span, from 15 to 20 years, so it may be necessary to replace your network equipment at least three times during the life of the cabling configuration. Cable installation is roughly 15 percent of the total network outlay. So it is advisable to invest in premium cabling systems, particularly to reduce maintenance costs and downtime while also achieving improved network performance. Entrepreneurs are always advised to look at the long-term scenario and acquire the best cable installation available.
Uninterrupted Flow of Information
There is no doubt regarding the importance of a structured cabling system in the operations of a business organization. This complete system with related hardware provides far-reaching telecommunications; it has a broad range of uses like supplying phone services or transmitting information through a network of computers. Each structured cabling system is unique depending on a number of factors, including the architectural formation of edifices that houses cabling installation, cable and connection components, equipment variety that cabling supports, configuration including upgrades and retro-fitting, requirements of clients, and manufacturers' warranties.
The assembly that has been planned carefully and installed according to this plan ensures an unbroken network of information and communications. Aside from this advantage, structured cabling facilitates sharing of resources, enables smooth operations, and adapts to evolving technology. In fact, it is expected to last longer than computer servers and network switches. The types of network installations are the Local Area Network (LAN), Metropolitan Area Network (MAN) and Wide Area Network (WAN).
Cabling installation firms design and install LAN systems consisting of data and voice as well as support equipment for computer networks and mainframe programs of PCs. All installations must comply with state and city codes together with manufacturers' specifications.
Other Benefits
Structured cabling offers users more flexibility. It takes the place of multiple wiring systems with a single and cohesive infrastructure. This conveys data in various formats ranging from voice to video. You only need to plug the correct adapter into the socket whether you want to connect a computer, telephone or fax machine.
It affords users peace of mind since each cabling comes with full on-site warranty, covering component or performance faults. It is also possible to make changes in a matter of minutes. This built-in ensures that your organization can be very cost-effective. Furthermore, structured cabling has the capacity to hold high bandwidth, guaranteeing that you've invested in a solution that fully supports new applications. In other words, your cabling infrastructure will not become obsolete within the next few years.
Take care to deal only with cabling companies that employ highly competent technicians and make use of superior cable management equipment.